Well I'm counting down to our Eurothrash 2014 – a week in Austria on the Sprint GT with Ali and a couple of mates – and I'm definitely in the holiday mood.
This year around Easter I went to Fuerteventura yet again, this time taking my kids and their partners and Ali, which meant the villa was packed and I had to hire two cars for us all thanks to all our gear (and the fact we were six!).  Ali and I are heading back there again at the end of the summer, so much more shooty fun is envisaged!
And I've also just booked the first of our holidays for 2015: Hong Kong, Vietnam and Thailand next spring to start us off in a bunch of 5-star hotels. The second week at Ko Samui in particular should be spectacular with a villa to ourselves with its own private pool, outdoor sofas and rain shower and a beach: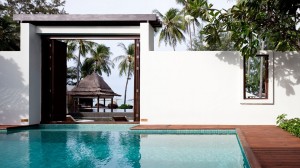 It'd be rude not to take my camera gear and do some shooting whilst we're here!